We curated the best experts opinion on how to optimize your google ads. Let's GO!
How are successful Optimized Google Ads Campaigns Built?
Business Pillars:

Conversion Rate Optimize Website
Brand Trust
PPC Pillars

Data Feed
Audience Tag
Proper Account Strategy
For Google Ads, focus on the PPC pillar. Let's break it down!
Data Feed
The basics of Data Feed optimization are these items:
Title (TEST THESE)
Description
Main Image
Product Category (google list)
Product Type (you decide)
Product Identifiers (GTIN/UPC)
Secondary Attributes
Color
Size
Gender
Age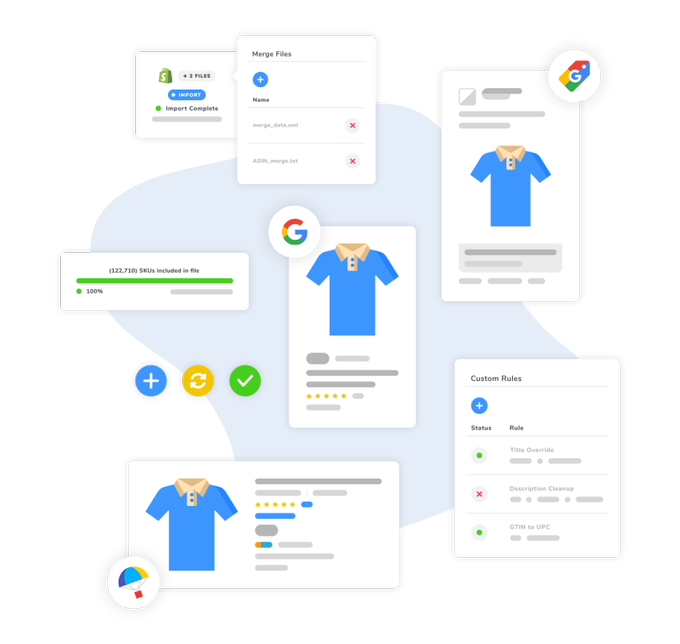 Audience Tag
When you have an optimized smart shopping campaign, 50% of the campaign's goals are working towards "dynamic remarketing" i.e. showing the exact product a potential customer was looking at.
To do this you need to set up your "Google Ads Audience Tag".
Make sure it's firing on all pages of your webs. Now let's make sure it's firing properly...
After you have data in the account, go back to your audience tag and look for "ecomm_prodid"
This should be firing (usually 20-40% of the time due to firing only on product pages)
Proper Account Strategy
The main thing you want to focus on with your ad spend budget is properly creating "primary" campaigns and "secondary" campaigns.
Creating different types of campaigns will allow you to scale separate google channels independently.
Main
smart shopping @ $100-$1,000/day
Secondary
dynamic remarketing (display)
Focus on these 3 pillars when you're starting a shopping campaign and you'll be way ahead of your competitors.
---
To optimize your Google Ads, ensure you nail these 10 things to create optimized Google Ads Campaigns
1. Learn the foundations
There are lots of places to learn Google Ads online.
YouTube has a lot of gold on it too.
If you want to take your business's

ads

to the next level, here's what I would do: - custom landing page - unique, scarce & urgent offers promoted - dig into

Google Ads

and

optimize

your campaign itself Most businesses have 0/3 checked off, so you'll be far ahead ~

Alex Lathery
2. Study Your Audience
The first step in selling to an audience is understanding them from top to bottom.
Do so by reading customer reviews, spying on people where they hang out online (e.g. Facebook groups), and doing one-on-one interviews with ideal customers.
3. Come Up With Angles
In the research phase, look for audience pain points, audience desires, and things your competitors are doing wrong.
Once you have those, create marketing angles from them.
4. Study Campaign Types
Google offers many different campaign types.
Look them up and see which might work best for your offer.
I've found search and shopping to be best for most beginners.
5. Do Keyword Research
Keywords are a huge part of Google Ads.
Research them using Google's keyword planner, SpyFu, and various SEO tools.
The best terms tend to be medium or low-competition and have buying intent.
6. Gather Assets
Every type of Google ad is made up of assets.
Search ads are just headlines, descriptions, and extensions.
Other types involve photos and video.
Decide which campaigns you want to run initially, then gather needed assets.
7. Set Up Tracking
This one is crucial.
If you don't gather accurate data, optimization is nearly impossible.
Set up tracking as well as you can and test it to make sure it's working.
8. Upload Customer List
If you already have customers, add their emails to Google.
This will make your account smarter because Google will know the type of people who buy from you rather than needing to slowly and expensively find that out.
9. Optimize Your Offer
The best ads in the world can't save an offer that people don't want.
Use your audience/competitor research to build something truly valuable.
Then pump up its persuasive power with terms like free shipping and refund guarantees.
10. Optimize Your Site & Back-End
Just like with offers, great ads can't save a terrible website with no email marketing.
Optimize yours with copywriting, images, videos, all the necessary site pages (terms, customer support, etc), a lead gen popup, and automated email flows.
Following these steps should win you 80% of the battle in optimizing your Google Ads.
---
The Paradox of Google Ads

You need data to make informed decisions + allow Google to optimize towards your goal But you can't have this data without paying Google for weeks to months learning takes time Don't quit if you're not profitable by month 1 or 2

Collin Schmelebeck
---
Optimize your Google Ads with Additions to Product Feed
Here are 4 additions to your product feed that will help you outrank your competition:
Add a Product Highlight Data Field
Product highlights are short bullet points of the relevant highlights of your product ("breathable, flexible fit", "gluten-free", etc). They can boost your ranking by as much as 20%.
Add a Product Detail Field
These are similar to the above, but go more in-depth on product specs to provide Google with additional data to feed their algorithm. Examples: "contains vitamin D", "made with recycled.
Add a Product Type Field
Google puts you into a default product category, like Clothing -> Dresses. This field is your chance to be more specific with your product type (Clothing -> Dresses -> Maxi Dresses).
Lengthen your Product Description
Google recommends using a product description that can be as long as 500 characters. Every additional relevant word you add to your product description is another data point it has to differentiate your product vs your competition.
---
Optimize your Google Ads with a >78% Rise in ROAS by Optimizing your Product Feed
Your product feed is all the information you give Google about your products.
That includes product photo, product title, and many attributes.
The better these are, the more people will buy.
But how do we make them better?
Use High-Quality Images
Blurry images and images that don't show your product well kill sales.
High-quality images (white background and "in use") drive clicks and sales.
Invest in professional photos.
Do Or Review Keyword Research
If you've already done a ton of keyword research, that's great.
If not, do so with tools like Keyword Planner and SpyFu.
You'll use these keywords later in the process.
Optimize Titles
Titles should describe your product accurately, have your top keywords in them, and if you have enough space, persuade a bit.
Use your keyword and customer research to make that happen.
Include Important Attributes
Google lets shoppers choose a variety of attributes like color, size, and material.
Add those to your feed so that when people want specifically what you sell, your listing comes up.
Add Customer Reviews
Social proof is extremely persuasive, and it can set you apart from shopping listings that have none.
If you have verified reviews, add them to your feed.
If not, start collecting them.
Test Multiple Strategies
You never know exactly what's going to work.
I wish I could tell you, but without knowing your offer and running tests, I can't.
Come up with multiple strategies, then test them against each other.
Analyze, Tweak, & Scale
Finally, remember that this isn't a one-time optimization.
You should optimize your feed constantly.
Set some time aside every month to look at your data, analyze it, find what works, and scale.
---
Optimize your Google Ads by Tracking your Keyword Tracking Score
Read on to learn how to improve your quality score and make more money:
Quality Score is calculated from 3 components:
Expected clickthrough rate (CTR)
Ad relevance
Landing page experience
This information is taken directly from Google's help pages. No mystery here.
Here are 4 ways you can use this information to improve your Quality Score:
1. Make ads more relevant to keywords.
The content of your ads should match what the user is searching for.
Make this easier by having one theme for each ad group.
2. Improve your CTR
Make people want to click your ad.
Do this by having a compelling offer in your ad copy.
Ensure that the details in your ad match the intent of your keywords.
3. Update your landing page
Google doesn't just care about your ads.
They want their users to have a great experience on your website.
Make your landing page directly relevant to your keyword and ad copy.
Focus on making the page mobile friendly with fast loading times.
4. Be consistently excellent
Quality Score will not change overnight.
It's best to check it every 30-60 days.
Keep optimizing your campaign over time and your quality score will remain high.
---
How to Get the Maximum ROI with Google Ads?

- Optimize Beyond the Ad Itself - Perfect the Copy - Make Your LPs Relevant to the Ad - Reduce Your PPC Costs - Employ Retargeting - Test, test, test ~

GrowthHackers
---
Optimize your Google Ads Campaigns with Google Ads Extensions
Higher return on ad spend
The ultimate goal (more profit)
Here are 11 types of Google extensions and how to use them:
Location: This is a great one for local businesses. If it's beneficial for customers to know your address, try adding it.
Phone number: Some businesses rely heavily on phone calls to sell their offers. If yours is one of them, adding your phone number can lead to more leads.
Sitelinks: These add links below the main link in your ad. Smart advertisers use them when they have multiple useful or persuasive site pages. A common example is the testimonials page.
Average review: Every good marketer knows that social proof is a powerful persuader. Google lets you add an average review if those reviews came from their platform or a trusted third party.
Callout: These give you a chance to quickly list easy-to-understand value propositions. Some common ones are free shipping and refund guarantees.
Structured snippet: These are similar to callouts, but they let you list products and services. For example, a digital marketing agency might add "Services: SEO, Google Ads, Facebook Ads, and TikTok Ads".
Price: In general, the more information people have, the better. Adding a price extension can give them more information, and if the price is good, get you more clicks.
App: If your app is a big part of your business, you can add an extension that lets people download it without having to click through to your website.
Promotion: These add sale links beneath your search ads. If you're running something big like a holiday sale, having "Get 50% Off" as a link can attract clicks.
Image: I see these all the time when searching for fashion products. They're great for catching attention and adding some visual persuasion to your ads.
Lead form: If collecting leads is a big part of your business, test the lead form on your site vs the one Google puts on ads. You might find that Google gets you lower cost per lead.
---
Make Google "Like" you to Optimize your Google Ads
Here are 7 things you can do to make Google like you:
Use negative keywords: If you sell eyeglasses, people who are searching for drinking glasses won't get any value out of your site.

Negative keywords increase value and traffic quality, which makes Google see your site more favorably.
Avoid broad matching keywords: Again, Google doesn't like it when people visit your site and don't get any value out of it.

Broad match tends to do that, while more specific types of matching tend to get higher-quality traffic. I'm not saying never use it, but be careful.
Don't sell from a one-page website. Google sees this as a red flag because a lot of sleazy marketers use them for bad offers.

Having a navigation bar full of "about", "blog", and other pages will help you.
Have friendly policies. Google doesn't want its users to buy something and end up unsatisfied. Good shipping and return policies help you avoid this.
Have a "Contact Us" page. This is crucial, and it's similar to the last point. Google wants to know that if something goes wrong, their users can contact you to make it right.

Having a clear contact page does that.
Get verified reviews. Social proof is a massive persuader, and it's also an indication to Google that your site is trustworthy.

Research getting reviews through Google or an accepted third party, then add reviews to your listings.
Make sure everything on your site works. Having broken buttons and broken pages is a bad look, and Google will penalize you for it.

Go through every path your visitors might go through and make sure your entire site is functional.
---
5 Expert Tips to Optimize your Google Ads
Use Insights Within your Performance Max Campaigns
Test some more with the new Experiments page from Google Ads
The obvious use case is Landing Page personalization & experiments.
Google Optimize now also exports data to the GA4 BigQuery integration.
You can checkout Google Ads Targeting to target Optimize experiences at Google Ads accounts, campaigns, ad groups, and keywords and have it persist while a visitor navigates your website.
Trust the Google Search Engine
Use the Maximize Clicks Bid Strategy
Utilize the Google Analytics to help you with Optimize your Google Ads
Conversion measurement is the foundation for campaign optimization and can help you understand the value of your marketing. It can also help you deliver better performance.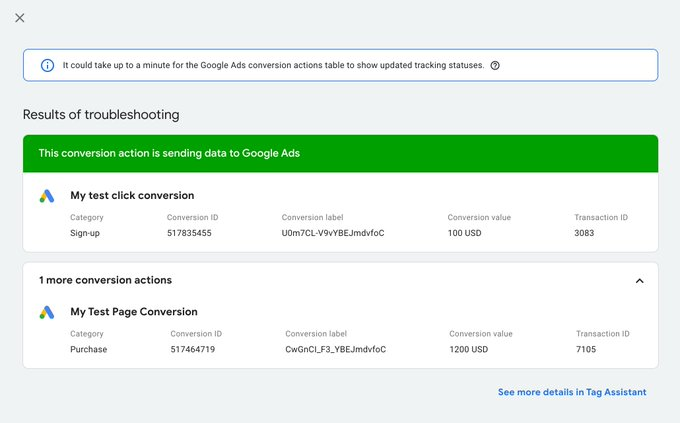 ---
Good ad+ Mediocre website = $ Mediocre ad+ Good website = $ Good ad+ Good website = $$$$$$

Optimize

your entire funnel, not just one piece.

Jackson Blackledge
---
7 ways to Optimize Google Ad Spend and Hit $10k-100k on Google Ads
Here are 7 ways to optimize your Google Ad Spend:
Segment Shopping Campaigns:
Here's how to segment your shopping campaigns:
Click your Adgroup
Go to Product Groups.
Click the pencil icon / plus icon
Edit the subdivision.
You want to segment by "Product Type" and "item ID" which will allow you to see ROAS based off of specific collections and products.
Optimize Search Campaigns and Standard Shopping:
Filter by search terms & make sure to exclude anything spending your breakeven point without a sale by creating a negative keyword list.
You can also add the keyword as a negative to the campaign level or ad group level.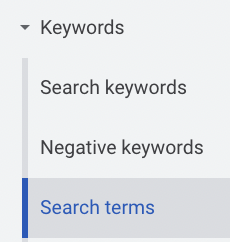 Optimize Audiences:
If you have audiences enabled on observation or targeting, You will be able to exclude any audiences which have spent a lot without a sale
Demographics Bid Adjustments:
Not every buyer is the same... Some prospects 18-24 will convert better than 65+ and vice versa.
You want to capitalize on your existing data, so simply tell Google which ages you want to Increase/Decrease spend with by implementing bid adjustments.
Optimize Listing Groups - Performance Max:
If you are running Performance Max, you will want to constantly turn off any asset groups or specific products under "Listing Groups".
Doing this will allow your asset groups to spend on the highest probability products and audiences.
Device Optimization - Bid Adjustments:
Increase your spend on top-performing devices such as computers/phones with bid adjustment.
Increase your bid on high ROAS devices and decrease your bid on low ROAS devices.
Optimize your Location:
If you are targeting United States, consider expanding to the big 5. BUT, if you are targeting ONLY one country & still want to optimize, try this trick.
Go to Locations, Click on the Blue United States, then segment by state with custom bid adjustments.
---
Conclusion: Reasons why your Non-Optimized Google Ads are Failing and Why you should Optimize your Google Ads
Not Addressing Buyers Intent
Buyer intent keywords are search queries that show someone is actively looking to make a purchase.
Once you know them you can start to targeting them them with relevant content or paid ads.
Improper Research
Not researching your competitors will not help, understand what they're doing and do it better.
Not Optimizing
I like to optimize once per week, that's how I do Google Ads and how I help other businesses.
Bad Ad Scheduling
Make sure to schedule ads to run when your target market is awake.
---
Here's a video that I found particularly good too: Enjoy! 😃
Written by
Ricky
Ricky is the founder of SaaSwrites. A SaaS founder himself, Ricky found it difficult to grow and market his product after building it. While networking on Twitter with founders, he realized there was a big gap in a platform that can truly help SaaS founders and makers with Marketing. He started SaaSwrites to bring the best marketing and growth resources. Ricky is an expert in SaaS Marketing offering SaaS channel strategy consulting services to SaaS companies. He also writes about SaaS marketing tools that help people with marketing. Ricky is also the founder of a B2B SaaS product - Beejek (a digital receipt platform for retail stores) Say Hi to Ricky @rickywrites on Twitter.