If you're working online you need some insanely useful websites and tools to save your life at that last minute. Find something from this list instantly or save this and come back at the need of the hour. You will not regret having these websites with you!
Let's go!
---
—-
Using Magical Eraser, you can remove any unwanted objects in images in seconds.
Online video editing tool to speed up your video editing process with AI. Easily create and edit videos for the brand, marketing, social media, family, and any other purpose!
Using PhotoRoom you can remove the background automatically and create professional images.
Using Open Peeps let you customize your own character and many more like this.
Using Hunter you can find the email address of anyone in any company.
Using Unscreen you can remove the background of any video.
Using Copy ai you can write, blog SEO, email, and Instagram captions.
Also, you can generate 1000s of ideas for blog posts.
Using Loom you can record your screen and yourself at the same time.
Using Hemingway you can correct all your wiring mistakes and make you sound better.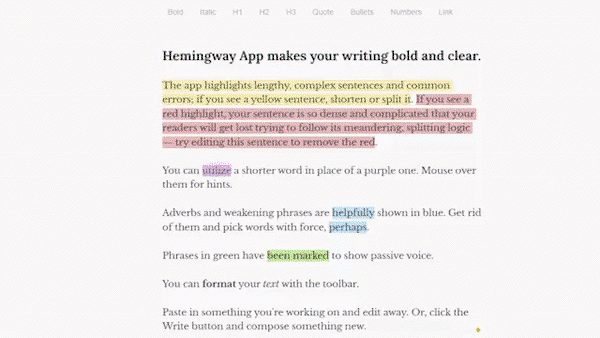 Using iLovePDF you can get Every tool you need to work with PDFs
Using Coolors, you can find trending color pallets for all your graphic design needs.
Need images for your website, app, or pitch deck? Look no further than Unsplash.
Browse an extensive catalog of free images. With Getty Images running upwards of $499(!) each, Unsplash will save you thousands.
Analyze your competitor landscape. Type in the name of a competitor in the search.
Uncover:
Where they are advertising
There's a paid version too, but v_Free will take you far.
Curious about the tool stack of industry leaders?
Save time by modeling the success of others.
In the GIF below, I'm viewing my own website.
(It's accurate.)
Have a great name idea?
Quickly see if the domain and social handles are available (across platforms).
Brand assets like this are crucial.
Lock 'em down.
Want to spruce up your website or next presentation?
Check out the Noun Project.
It's a diverse collection of free + premium icons.
But they're not your typical stale business ones…
You'll find trendy icons from top creatives.
Use Linktree to sell products from a social media bio link. Here's how it works:
Create a simple one-page Linktree site.
Add product links to the site (affiliate or your own).
Put the Linktree URL in bio.
Monetize social media accounts.
An easy-to-use graphic design tool.
Choose from hundreds of beautiful templates.
It's great whether you're creating designs for work or a side hustle.
Your ideas will come to life.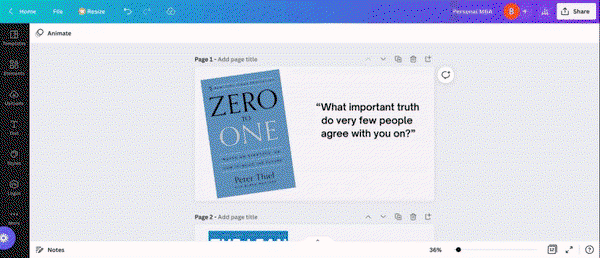 AI-name generator to create a short, catchy brand. Set filters:
Name style (brandable, non-English words, phrases, etc.)
You can also get font and logo inspiration. Kick off your namestorming.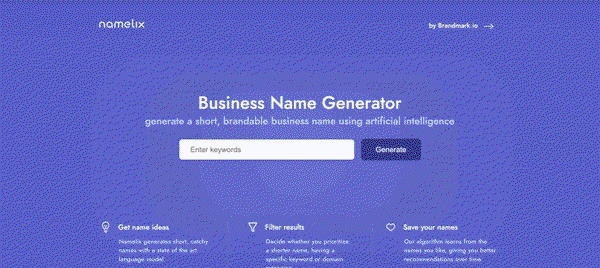 Tired of the back-and-forth trying to schedule meetings? Use Calendly to quickly find the best time. A coach recently sent me a Calendly link to book a call. It was seamless and impressive. Do the same to network, pitch investors, etc.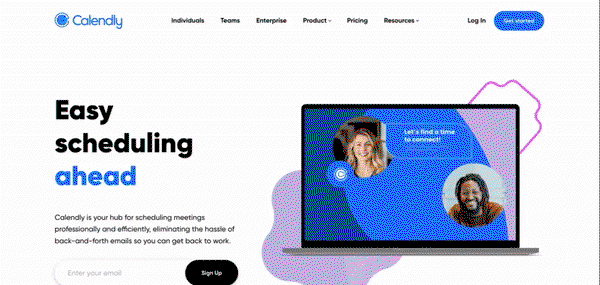 Automate your workflow by connecting two apps. For example, I use Zapier to connect: Twitter's Revue Form (at the top of my profile) ➜ ConvertKit (email marketing platform). The first 100 tasks/month are free. You'll save 4+ hrs per week.
Use AI to set up browser automation... fast. It's a massive time saver.
A huge collection of free tools for image processing, video editing, PDF creation, etc.
Hands down, the best project management tool in the world. Add their Chrome extension as well, and you can replace +10 other tools.
AI writing tool for emails, summaries, quick breakdowns, etc.
Create a video with an AI avatar and have it say anything you want. Great for small demos and presentations. (I was quite blown away when I tried this the first time).
Automatically transcribe your online meetings and capture important information. This tool is super impressive!
Huge collection of royalty-free stock videos.
This is my go-to for B-roll on my YouTube videos.
Quickly create a temporary and disposable email. You can use this to sign up for services where you want to avoid using your regular email.
Use AI to remove a background from your image. Super fast, super handy tool.
Landing Page Example Library
Great landing pages = more sales = more money in your pocket.
Here are 1,000 examples to get you started.
SMS Marketing Examples Library
91% of consumers opt-in to text messages from brands.
Here are 100s of real SMS marketing examples to inspire your campaign
YC Startup School Classes
This FREE school and community teaches you how to come up with startup ideas, talk to users, launch, set goals, and drive revenue growth:
Hugo's Meeting Template Library
80+ meeting templates from startup founders of Calendly, Atlassian, and other billion-dollar companies:
Marketing Course Library
Dozens of free courses on digital marketing, SEO, PR, content marketing, and more.
Email Marketing Library
See real email examples from 1000s of brands for all types of email marketing scenarios: surveys, newsletters, cart abandonment, and more.
50 Free Marketing Classes
Marketing classes on social media, design, email marketing, and more.
Scout the best trending podcast topics and ideas to help you go viral:
Learning SEO Library
Want to learn SEO for free?
Here is a curated spreadsheet library of hundreds of articles to help you learn SEO from A to Z.
---
---
Remove the background from your photo with LunaPic.
Free, simple to use, no sign up required.
Choose 'background removal tool'
Choose the right tool for your pic
That's it.
Edit your PDFs online with Sejda.
Can't face using Adobe Acrobat?
Does it all for you for free.
Simply upload your pdf + make changes right away.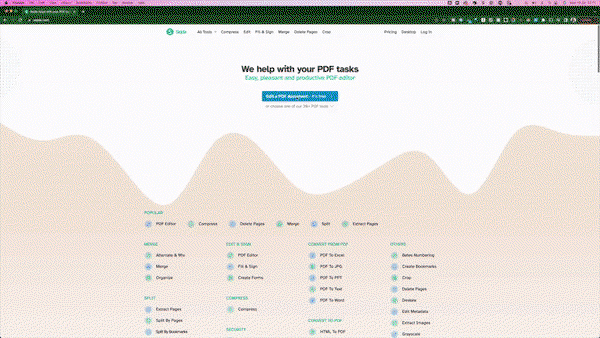 Animate your photos with My Heritage Nostalgia.
Have an old photo of a family member you never met?
Bring them back to life with this:
Sign up on the site (free)
It automatically animates them
True nostalgia (+ handy for presentations).
Design your profile pic with Profile Pic Maker.
A free + simple way to design an eye-catching profile pic.
Download it (+ a matching banner)
Now you've got a profile pic to use wherever you need it.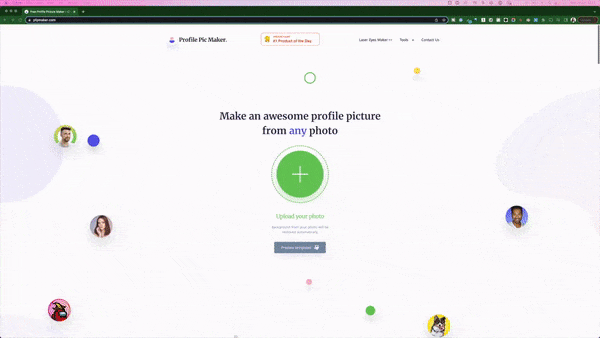 Compare two documents with Diff Checker.
Got sent a revised pdf with no changes tracked?
You can also compare:
Find symbols + emojis with Copy Paste Character.
Want to add an emoji or a symbol to your tweet but not sure how?
Paste it into your tweet (or wherever you want it)
Easy access to hundreds of symbols.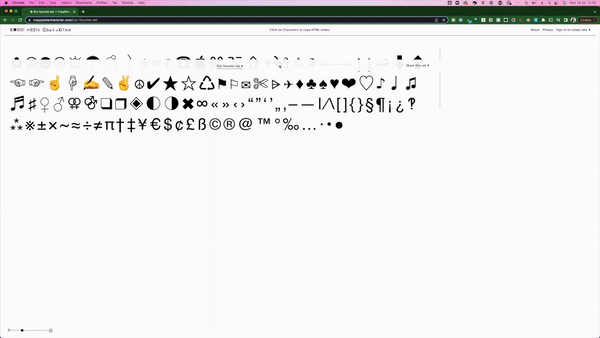 Create illustrations + tell stories with Blush.
Add illustrated drawings to your presentations or website with
Customize the parts you want
Now you have your own designs to brighten your slides.
Get a random email address with 10 Minute Mail.
Sometimes you need an email address to subscribe/purchase but don't want to use your real email.
Extend the time if needed.
At the end, it'll be gone.
No more inbox spam.
Check for data breaches with Have I Been Pwned?
Have any of your login details been leaked?
Scroll down to check what the nature of them
Quillbot is a paraphrasing website that rewrites everything as plagiarism-free text.
Super handy if you're in college.
This website lets you convert files to any format you want for free.
An awesome resource that helps you find persuasive headlines and slogans.
Record any call in Google Meet or Zoom with the click of a button.
Key features:
Access the recording immediately after the call.
Timestamp key moments during meetings.
Transcribe in 20+ languages.
Clip parts of calls for sharing.
Bardeen saves you time by automating repetitive tasks with a shortcut.
Key features:
Hundreds of pre-built automations for all your favourite web apps.
Scrape data from any web page with one-click.
Run manual tasks automatically.
Bring in tasks from all your tools into one place, and onto your calendar.
Key features:
Pull in tasks from Trello, Gmail, Asana, and more.
Track your tasks & calendar in one place.
Prioritize your work day by day.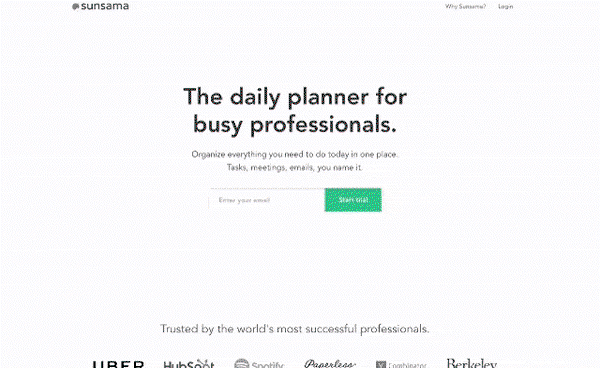 An extension that generates beautiful step-by-step guides with screenshots, while you work.
Key features:
Save hours of screenshots and writing instructions.
Answer questions quickly—no more repetitive training sessions.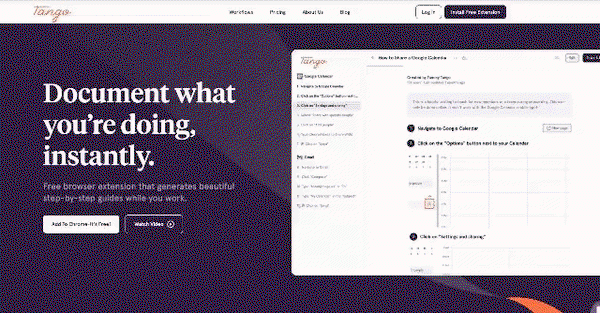 Finding Google Analytics too complicated or looking for a lightweight alternative?
Plausible is your answer.
Key features:
Lightweight and open source.
No cookies and fully compliant with GDPR, CCPA, and PECR.
Capture and share Twitter or LinkedIn posts as beautiful images.
Turn off the firehose of news feeds with one daily email from Mailbrew (that includes all your news feeds in one place).
Built around the two principles that sleep researchers agree affect how we feel and perform: sleep debt and circadian rhythm.
Real performance, real wellbeing.
Find any doc, create new ones, and follow your teammates' projects—all from your new tab.
Don't ever hunt for that link again. Quickly access your work when you need it. Find anything you've worked on recently in a few keystrokes.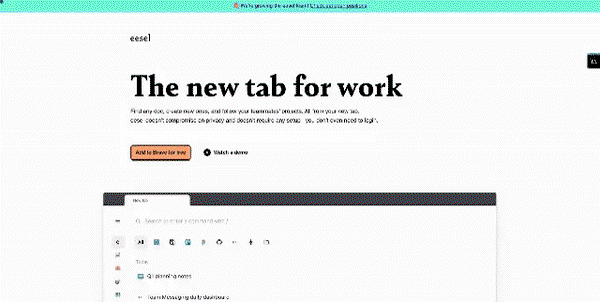 Use TinyPNG to shrink images for your apps and sites—without sacrificing image quality.
Tiny PNG's will use less bandwidth and help your apps and sites load faster.
Use Tiny!
Simply enter your keyword to generate 700 content ideas in ONE CLICK.
Curate trending content for a better social presence, and get ideas for your next blog posts.
Enter your topic, language, and country to generate content ideas in any niche.
Find the questions people also ask. Enter a question OR keyword to generate content ideas
Get instant, raw search insights, direct from the minds of your customers
Discover, curate, & share relevant content from around the web.
Meet your new secret sauce for creating killer written content that's optimized for engagement.
Simply type in your subject and the Idea Generator will spin up a creative title and advice to take it to the next level.
Sick of paywalls?
Meet 12ft ladder. It lets you bypass any paywall.
The concept is simple: news sites don't show the Google crawler a paywall so they can appear in search results.
12ft grabs this cached, un-paywalled page version and shows you.
If you don't want to pay for adobe acrobat and want free access to many of the same features.
PDF candy is a site that you should bookmark.
I used it for editing PDF and file conversions.
Want to block distractions while doing deep work?
Need to focus in a noisy environment?
Relax at home?
Mynoise has a library of background sounds that will help you mask the noise you don't want to hear while working.
Want to redesign an upcoming presentation with powerful visuals that stick in your audience's mind?
Look no further.
If you're like me, I don't have time to learn photoshop.
Want to edit a photo like a pro designer?
Check out Pixlr. It's a free online photo editing and image creator.
No signup, login, or extensions needed!
Another video call app? I know what you're thinking.
But, Jitsi is different. It requires no sign-up to start a meeting.
Simply make a room name, share your link, and everyone can join without signing up or paying.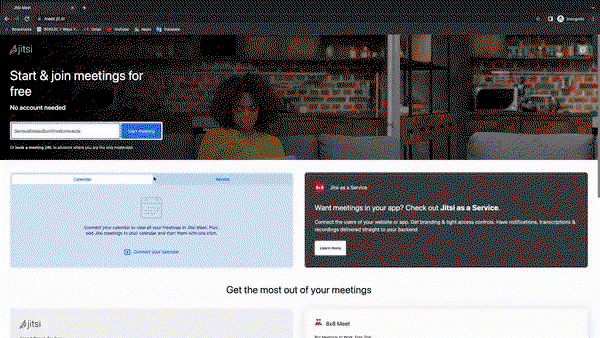 Want a digital version of your favorite e-book, magazine, or article?
You need PDF drive on your corner.
PDF Drive allows you to search, preview, and download over 75,000,000 PDFs for FREE.
Lucidchart. Need to map out complex ideas and get clarity on the best solutions?
Need to plan detailed execution?
LucidChart has everything you need—and more.
Sick of cyber attacks, fake URLs, and malware threats?
Meet Virus total.
It allows you to analyze suspicious files and facilitates real-time detection of viruses and malware content.
---
Insight Timer offers the largest free library of guided meditations.
You'll find 130k+ tracks that you can filter by popularity.
Whether you want to reduce stress, fall asleep quickly, or train your mind to focus,
Take an expert-led class here.
Most supermarkets only buy attractive, well-shaped produce.
Enter Misfit Market. Get produce that's:
Rejected yet perfectly nutritious.
Organic, sustainably-sourced.
Up to 40% off grocery prices.
See if there's a similar service in your region.
Fridge full of ingredients but not sure how to combine them?
Select your available ingredients.
Get free, personalized recipes.
Know your options and you'll make healthier choices.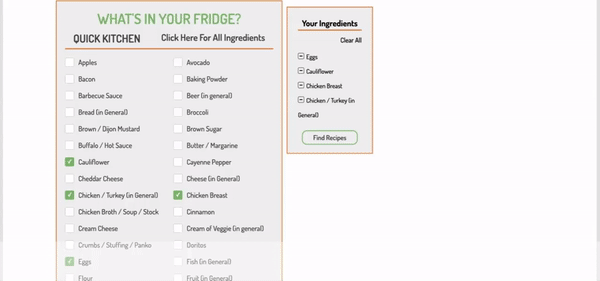 Set a goal and add monetary stakes to increase accountability.
One notable feature is setting negative stakes:
If you fail to follow through, You can tell StickK to donate money to a cause you dislike (such as the fan club of a rival sports team).
Get a free, custom meal plan.
Input your:
Plan your mission, before going to the grocery store.
I will bully every single one of you into drinking more water.
78% of the population is dehydrated.
Being dehydrated destroys clear thinking.
Use this calculator to see how much you need.
Your mind deserves water.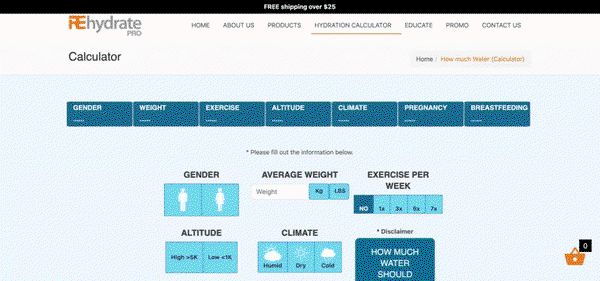 A powerful resource for nutrition + exercise.
Check the nutrition of most ingredients/meals.
(including menu items from popular chains).
Download the mobile app for advice on the go.
There's a paid version, but v_Free will take you far.
Discover healthy recipes curated by registered dietitians.
Browse by:
The recipes are inspiring, clearly written, and—best of all—nutritious.
Access 1800+ free workouts in the Darebee database.
It's a non-profit that's ad-free and product-placement free.
Most of the workouts are body weight and require no equipment.
Yep—Darebee removes your excuses for not exercising.
Get started today.
---
Learning Web3 is not easy. There is a lot of information fragmentation, and not all knowledge gaps are properly addressed.
The team saw a great need for a place where developers can come and learn everything there is to know to get to a point where they can feel very confident in developing their own dApps and protocols.
useWeb3 is a platform for developers to explore and learn about Web3.
Whether you're a new dev getting your hands dirty for the first time, or a seasoned developer making the transition into the Web3 space.
A cohort program to help you build any dream or crazy project as a hooby or passion.
Application takes 4 minutes to fill in.
A supportive community and multiple courses to get you started with Web3 app development.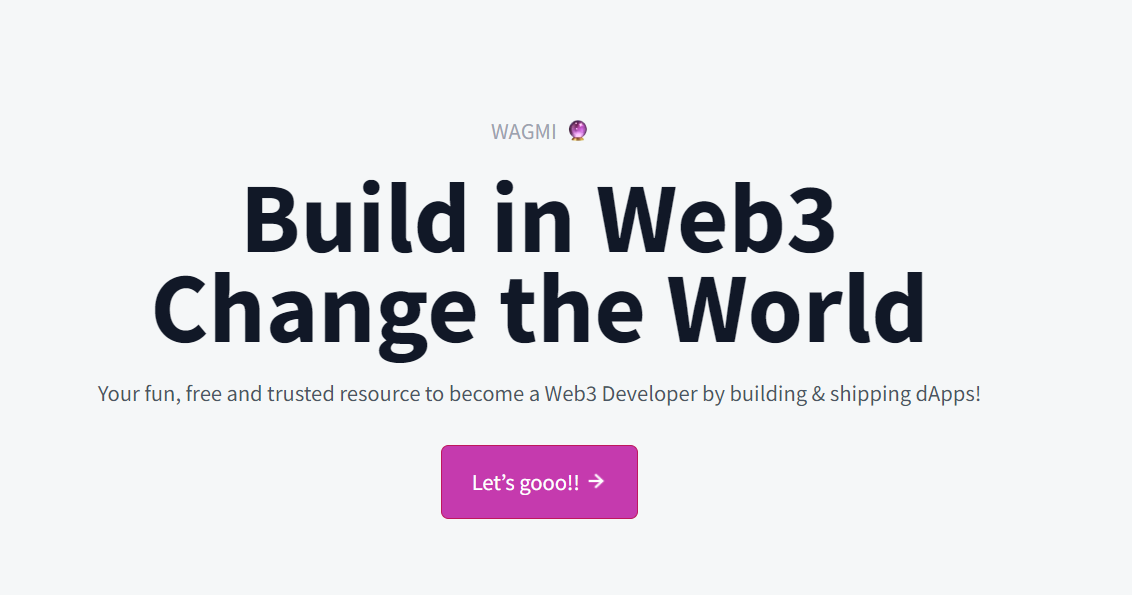 Learn to Code Blockchain DApps by Building Simple Games
An efficient tool for creating and managing grants from your protocol, completely on chain.
Grow your ecosystem by providing incentives to builders through grants.
Over 9000+ courses to help you learn code, build projects, and get certified.
Since 2014, more than 40,000 freeCodeCamp.org graduates have gotten jobs at tech companies.
Code base explained
With multiple examples, learn how to code through common developer kits.
The Remix Project is a rich toolset which can be used for the entire journey of contract development by users of any knowledge level, and as a learning lab for teaching and experimenting with Ethereum.
Remix IDE, is a no-setup tool with a GUI for developing smart contracts. Used by experts and beginners alike, Remix will get you going in double time.
Remix plays well with other tools, and allows for a simple deployment process to the chain of your choice.
Remix is famous for our visual debugger. Remix is the place everyone comes to learn Ethereum.
Each level is a smart contract that needs to be 'hacked'.
The game is 100% open source and all levels are contributions made by other players.
---
Headline matters... and you know that.
This chrome extension will help you analyze your headlines.
When you lack focus, you can use this app.
This website helps you write without wasting any second.
While writing, if you stop for more than 3 seconds, everything you wrote will be deleted.
You can set the timer though.
This website consists of popular ads that will help you understand the mindset behind marketing.
This is the best website for marketers/copywriters.
Everyone sucks with words while writing.
You can use this website to find synonyms and antonyms of words.
Google trends will help you find the relevant topics and keywords for your posts.
It keeps you updated.
Google Docs > MS WORD.
It's easier, better, and more accessible.
When you're writing big blogs, threads, or anything... You can use it for free.
This website will help you organize things in your work.
If you're not productive, you can never write well.
---
Fully autonomous, all-electric autonomous vehicles. This website is mind-blowing.
The future of first-class air travel reimagined.
A web journey you'll remember.
My favorite SaaS website in the world.
Iconography is beautiful.
Flawless social proof and logos
Retro. Original. Amazing music while you work (or party).
The coolest internet hangout.
Created by internet sensation @marty.
Born from the Moonshot Factory at Google. These robots can learn and help anyone with (almost) anything.
Solving a problem that was previously unthinkable.
Explore the journey of robots over the past 78 years through an immersive experience
Go on a virtual nature walk in this future world.
Use keyboard to navigate the future of retail.
A virtual field trip that feels like I'm on
Welcome to our apparel line.
It's called Cash by Cash App. It's made up of limited edition drops and collaborations. We custom-designed every piece, down to the drawstrings and buttons. We make it so anyone can wear it and they can wear it anywhere.
Learn how to take care of your houseplants with this cool website
Includes top 5 plants to look out for
This website feels like a web version of a library.
Stripe Press highlights ideas that we think can be broadly useful.
Some books contain entirely new material, some are collections of existing work reimagined, and others are republications of previous works that have remained relevant over time or have renewed relevance today.
Pick up your favorite book.
Unique way of showcasing inspiring resources.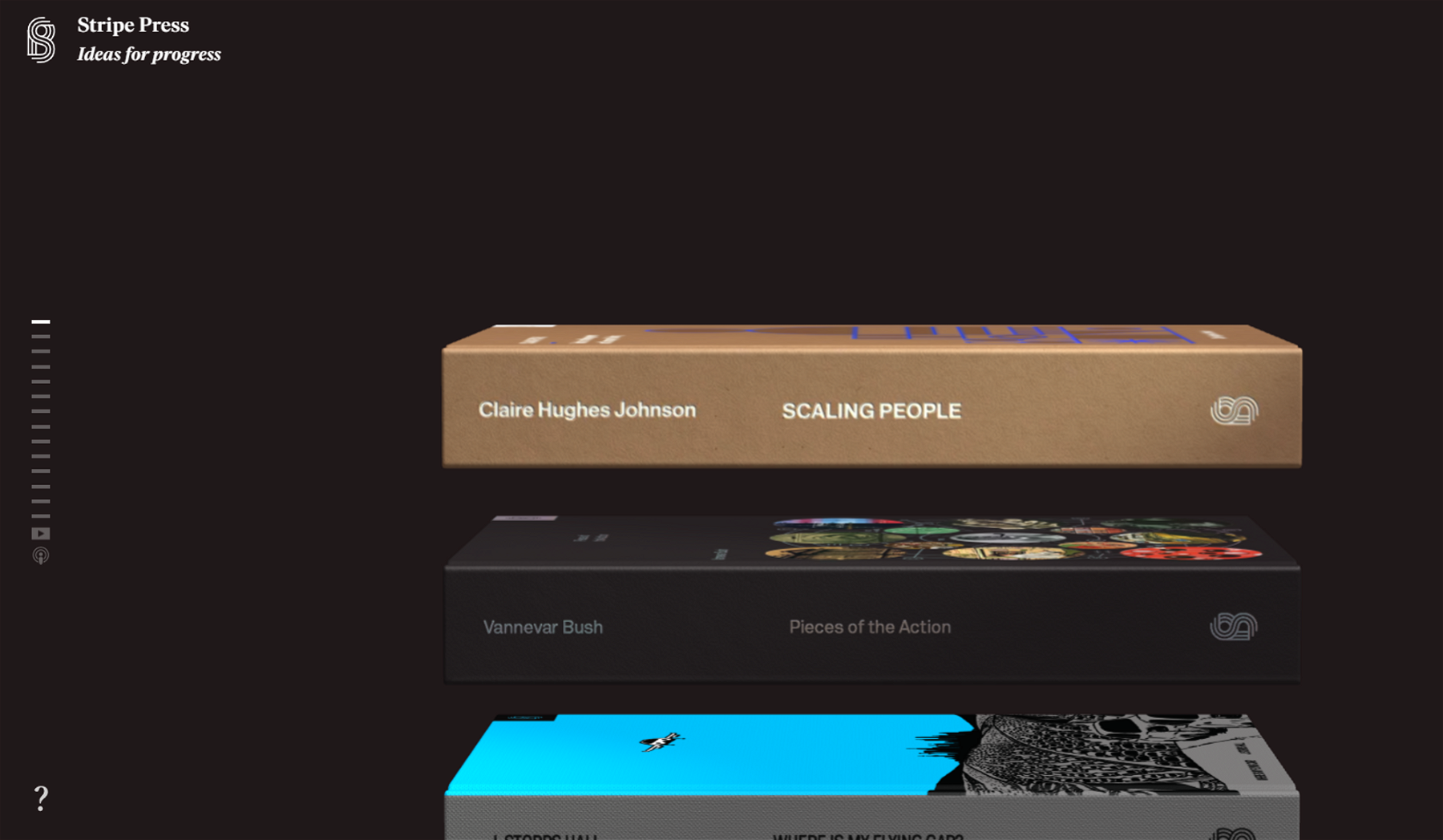 Ever need somewhere fast to write something when you're on your computer? Me too.
You can then:
How many times have you looked at the same message sitting in your inbox that you kept there "just so you don't forget"?
FollowUpThen is an email address that can be added to any email to create an automatic follow-up reminder.
Find the best way to get from A to B, anywhere in the world.
Compare every possible transport option all in one search:
Where to next?
Did you take a great photo but there's an object you need to remove?
With Cleanup Pictures you can remove any unwanted object, defect, person or text from your pictures in seconds.
Found a great image or PDF online and want to save the text within it?
Use Online OCR to extract text from any image using Optical Character Recognition software.
You can also convert PDF's to Doc's & other file formats easily.
Need to edit a PDF but don't want to pay for an expensive Adobe subscription?
PDF24 allows you to access everything you need to handle PDFs online and be more productive—completely free.
Send large files (up to 5GB) fast without worrying about the security of documents, images, or videos.
Steps: (1) Select the files you want to encrypt. (2) Create a shareable link or send it by email.
Record, transcribe, and document all of your meetings—never worry about taking notes again because Airgram does it for you.
Features:
Live transcribe with one click.
Collaborate on meeting notes.
Extract highlights with clips.
Build a diagram from your browser & export it to anywhere you like—completely free of charge. Forever.
Has everything you expect from a pro diagramming tool and you can even collaborate with shared cursors in real-time.
---
Information is beautiful distills data, information, and knowledge into beautiful, useful graphics & diagrams.
The site is dedicated to helping you make clearer, more informed decisions about the world.
Kialo allows you to see arguments on both sides of any debate in the world.
As Charlie Munger said, "I never let myself hold an opinion on anything that I don't know the other side's argument better than they do."
Kialo helps you do that.
System is a free, open, and living public resource that aims to explain how anything in the world is related to everything else.
It comprises thousands of relationships between hundreds of topics, and counting.
Find the best online courses in the world, all in one place.
Class Central aggregates courses from:
1000 Universities (Harvard, Stanford, etc.)
70 Providers (Coursera, Udemy, etc.)
600 Institutions (Google, Amazon, etc.)
Struggle to make sense of Wikipedia's explanations? Simple Wikipedia has you covered.
It has simple english words and grammar that's designed to be understood by everyone—children and non-english speakers included!
Open Culture scours the web for the best high-quality cultural & educational media.
It aggregates the best free courses and audio books, language lessons & educational videos, and plenty of enlightenment in between.
Ever wanted to visit the White House and understand its history?
What about the Ancient Egyptian Pyramids or the Acropolis?
You can do it all—Virtually—from your living room with Google Arts & Culture.
Visual Capitalist creates data-driven visuals to cut through the clutter and simplify our complex world.
It covers topics including markets, technology, energy, and the global economy.
Spacecadet Ventures Roundup aggregates 60+ trends predictions reports for 2022 from across the web.
It includes trends on the Economy, Social Media, Hardware, Travel, Crypto, Politics, and much more!
Project Gutenberg is a library of over 60,000 free eBooks—it has some of the world's greatest literature with a focus on older works.
---
A gallery of real-world marketing examples from successful companies.
Find adjectives to describe things.
Look through windows shared by real people from over 120 countries.
Edit images in your browser.
---
Why: Make remote collaboration super easy without any meetings.
What I Love: Collaborate on documents, landing pages, videos and screenshots. Say no more to 100s of screenshots in your laptop.
Why: Automate your marketing on Qoura with AI Content writer.
What I love: Apart from just finding the best questions and its AI writing content for you, you can also find unaswered questions with hundreds of views.
Why: It's your personal CRM for Gmail.
What I love: You can manage everything on the 1 platform on your gmail. I love staying on top with contacts and nurture the relationship.
Why: It gives me content inspiration for whenever I visit someone's profile. No need to think all yourself, just get inspired.
What I Love: Content library of 2M+ high performance posts and Posting automation.
Why: Replace mindless twitter scrolling with interesting ideas from twitter. It's like building an ideas library.
What I love: You can find the most popular tweets from any creator with a few clicks. Get inspired.
Why: Learn a new language without even trying for it.
What I love: Learning a new language was never such easy. All you have to do is use the browser as normal.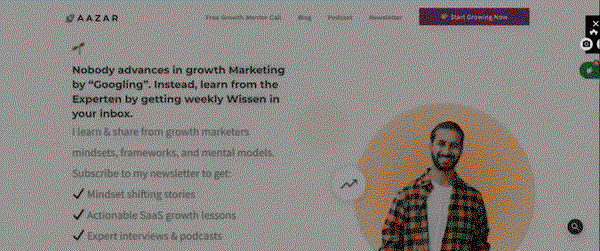 Why: For busy folks who want to get summaries of blog posts. TLDR does it for you.
What I love: Say no to reading long articles if they aren't for you.
Look at the summary of my recent article.
Why: Monitor your SEO health, know your backlink and see which keywords bring traffic.
What I love: The technical audit to improve page speed and rankings are super useful.
Why: Optimize your wordpress website with RankMath.
What I love: Importing SEO plugins to rankmath is very easy, it saves you hours of repetitive tasks and makes optimised posts.
Why: Free chat software for your website, as good as any paid chat tool.
What I love: You can track your customer's interaction to understand customer journey on your website and chat with them as well on your website for free.
A full directory of AI tools in the market.
Find any AI tool you need for your specific workflow
Get your receipts in WhatsApp after shopping from a retail store.
This company is saving trees by replacing paper receipts with receipts in WhatsApp. How cool?
You can build apps for your customers, partners or even teams that are not in Notion.
A drag and drop tool to build mobile apps from Notion and share instantly with a web link. Apps can be public or private and are responsive on all devices.
---
Do you have some more from the list?
Let us know and we'll be happy to add!
Written by
Ricky
Ricky is the founder of SaaSwrites. A SaaS founder himself, Ricky found it difficult to grow and market his product after building it. While networking on Twitter with founders, he realized there was a big gap in a platform that can truly help SaaS founders and makers with Marketing. He started SaaSwrites to bring the best marketing and growth resources. Ricky is an expert in SaaS Marketing offering SaaS channel strategy consulting services to SaaS companies. He also writes about SaaS marketing tools that help people with marketing. Ricky is also the founder of a B2B SaaS product - Beejek (a digital receipt platform for retail stores) Say Hi to Ricky @rickywrites on Twitter.